Running projects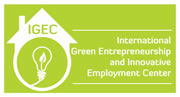 International Green Entrepreneurship and Innovative Employment Center (IGEC): The IGEC project supporting environmentally conscious entrepreneurs. The aim of the Erasmus+ funded project is that project partners can establish such an international consultancy office, by coordinating their best-practices and expertise, providing advisory and training background for entrepreneurs and startups seeking to handle the challanges of sustainable development primarily in the field of energy efficiency, environmental protection, and the usage of renewable energy resources.

Green Line: The project started on 01 of July 2018 and trough 36 months focuses on transfer knowledge and experience, and increase cross-border relationships and cooperation between relevant organizations (partners, municipalities, governmental organizations) on the field of environmental protection, energy efficiency and renewable energy.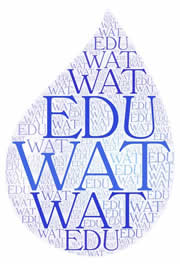 Wat.Edu: Within the framework of the project four country (Hungary, Czech Republic, Greece and Slovenia) are working together. Wat.Edu is common project of 8 institutions from 4 countries. In each country one elementary school and one research/practical institution is involved. The common goal is to educate children for the future challenges connected with water.